Réédition le 01 janv. 2019 - 00:00:00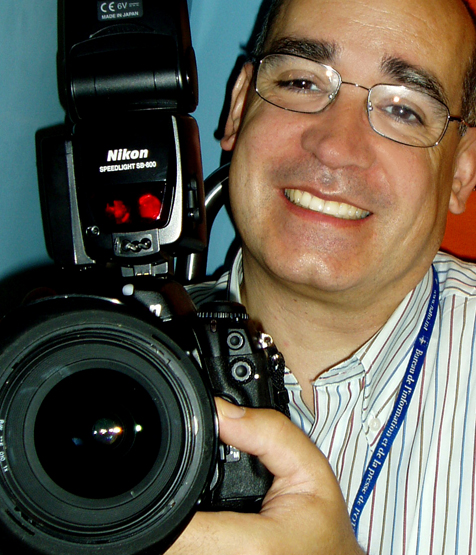 François Vieira - EPI Agency
Photographe de presse accrédité UE

Welcome - Bienvenue
European Council - Conseil européen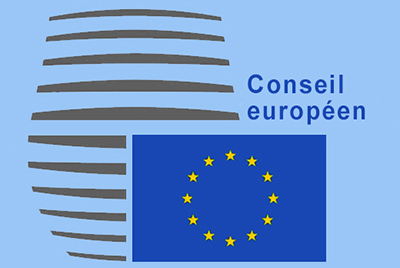 BCD travel
Your primary contact for Business and Leisure Travel
"Agence de voyages dans le quartier européen"
Votre agence de voyages d'affaires - Congrès, Sommets... - et de loisirs, mini-trips, seul ou en famille, voyage de noces, toutes destinations...
Réservation : Train, Voiture, Avion, Villa, Hôtel, Croisières...
BCD travel... "Le MONDE est à vous"
L'équipe BCD travel
s'efforcera toujours de répondre à vos attentes.
Nos Tarifs ? Vous serez agréablement surpris
Your business - Congresses, Summits... - and leisure travel agency, mini-trips, single or with your family, honeymoon, all destinations...
Booking : Train, Car, Flight, Villa, Hotel, Cruises...
BCD travel... "The WORLD is yours"
Our team will always strive to meet your expectations.
Our prices ? You will be pleasantly surprised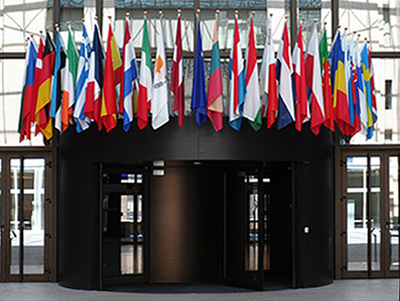 Conseil européen & Union européenne
"BCD travel Agence de voyages d'affaires à Bruxelles"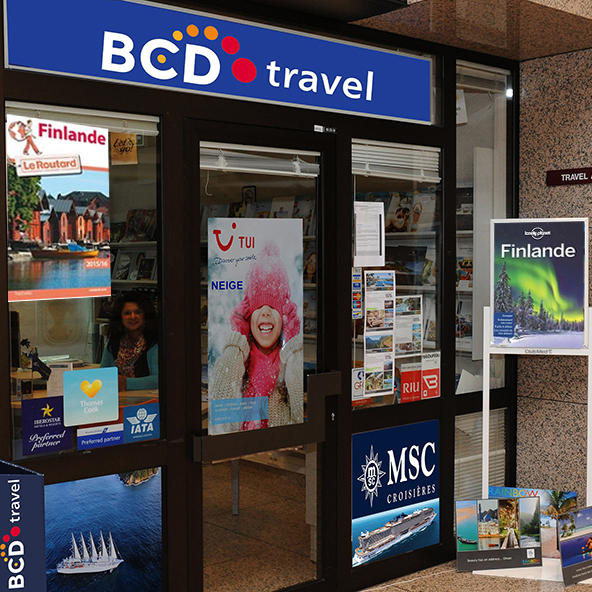 BCD travel toutes destinations
♦♦♦
"Business travel agency in Brussels"
"Agence de voyages dans le quartier européen"

Au 3e Rang Mondial des agences de voyages d'affaires
Le Top des voyages d'affaires et de loisirs
World's 3th travel agency
Travel Magazine Awards Luxembourg 2017
The Top business and leisure travel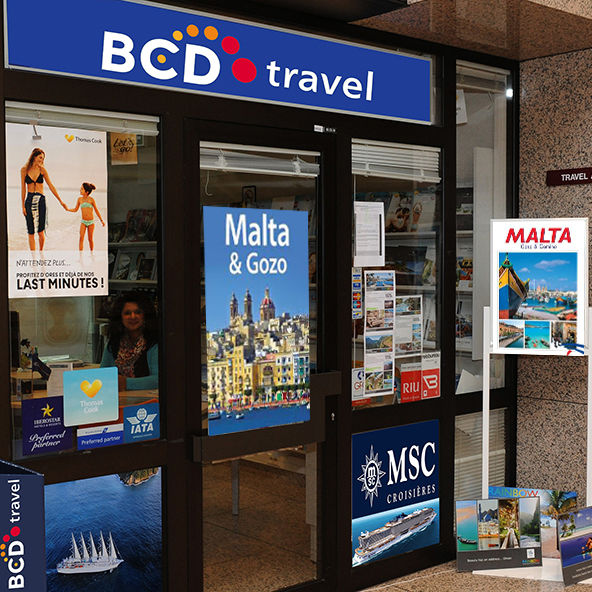 BCD travel au Conseil européen - European Council
Croisières MSC le TOP !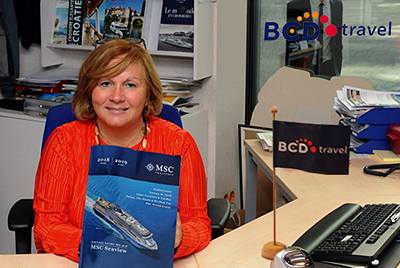 Valérie, conseillère BCD Travel toutes destinations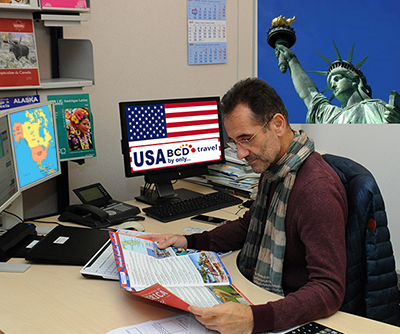 "Au TOP" des agences de voyage... BCD Travel
Nos collaboratrices et collaborateurs vous accueillent et conseillent "12/12" mois. Qu'il s'agisse de voyages d'affaires ou de loisirs, l'équipe BCD travel s'efforcera toujours de répondre au mieux de vos attentes.
Hôtel, Palace, villa, transport aérien, voiture, croisière...
Our employees welcome and advise you "12/12" months. Whether traveling for business or leisure, the BCD travel team will always endeavor to meet your expectations. Hotel, Palace, villa, flight, car, cruise...
BCD travel vous propose le meilleur !
BCD travel offers you the best !
Accueil, Service... nos Maîtres-mots
Home, Service... our Watchwords
Marcos conseiller BCD travel - Voyages USA

Customer rating - Notation client
Mon séjour aux USA s'est très bien passé. L'hôtel TRYP était très bien. Neuf, propre, confortable, avec un service chambres impeccable et bien situé dans Manhattan. La ville de New York reste passionnante. Quant au survol de New York en hélicoptère, il a été une très belle expérience. Question déplacement, nous avons trouvé que le métro était le moyen le plus intéressant pour se déplacer dans cette ville gigantesque. La formule du Pass de 7 jours avec voyages illimités, est très intéressante notamment du point économique. Les "bémols" : le petit déjeuner à l'Hôtel TRYP était assez médiocre. Le système du city Pass ne nous a pas convaincu. Merci Valérie pour l'organisation de ce voyage.
Cordialement, Marc Schober
My stay in the US went very well. The Hotel TRYP was very good. New, clean, comfortable, with impeccable room service and convenient location in Manhattan. The city of New York remains exciting.
As for the light over New York by helicopter, it was a very nice experience. When traveling, we found that the metro was the most interesting way to get around this gigantic city.
The formula of the Pass of 7 days with unlimited travels, is very interesting especially the economic point.
The "less positive" : the breakfast at the Hotel TRYP was pretty mediocre. The city pass system did not convince us.
Thank you Valérie for organizing this trip.
Cordially - Marc Schober
Horaire : du lundi au vendredi de 08:30 à 17:00 h non-stop
Timetable : Monday to Friday from 08:30 to 17:00 h non-stop
Thank you for your visit - Merci de votre visite

Rue de la Loi, 175 - Bruxelles 1049 - Belgique
Always at your service - Toujours à votre service
BCD travel vous souhaite un excellent voyage
BCD travel wishes you a great trip